Reach your prime target market while showcasing your products and services. You'll be able to build brand awareness while networking with potential clients and at the same time, strengthening relationships with existing customers. This highly targeted audience is ideal when trying to reach the true financial decision makers. Spend two days networking with high-level nonprofit legal, finance and grants executives!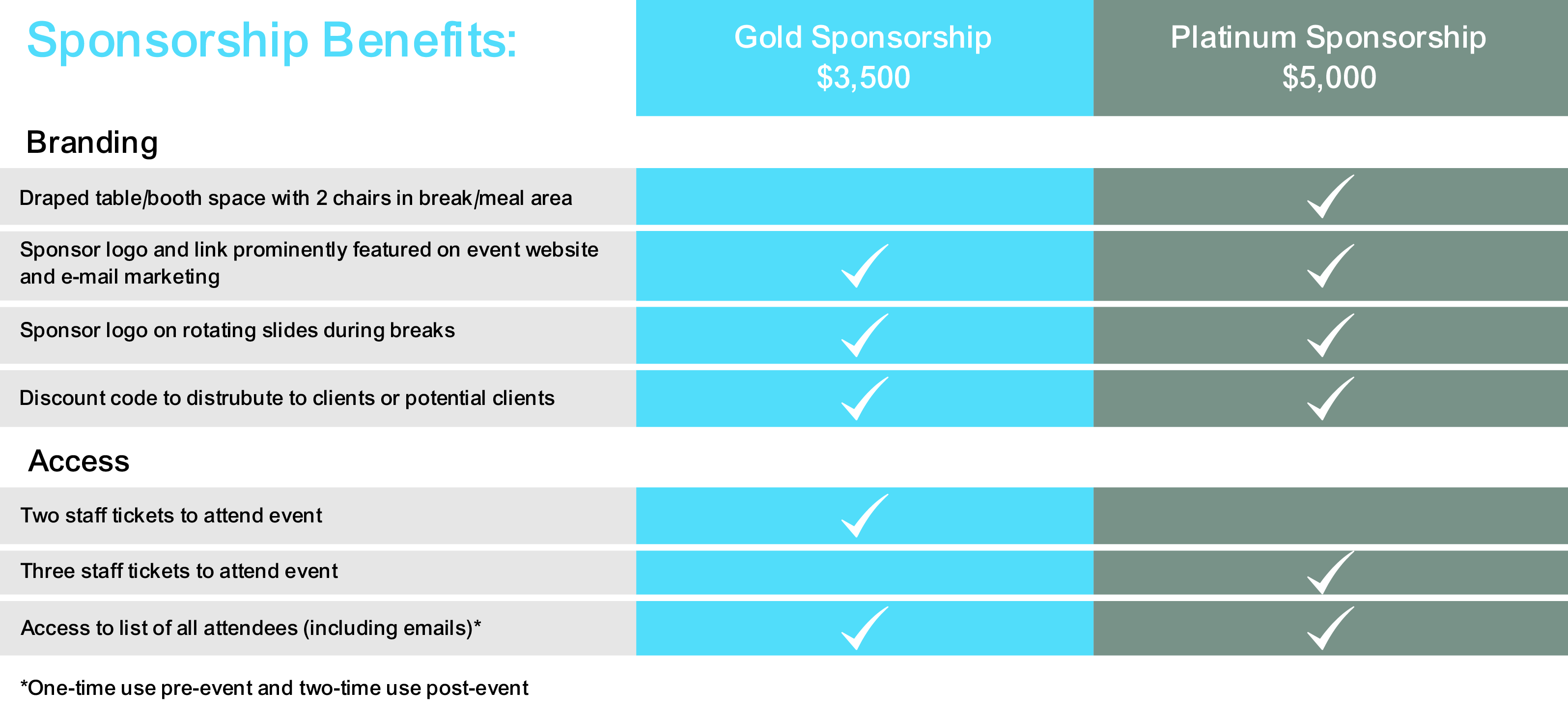 Sponsorship

Opportunities

Additional Sponsorship Opportunities
Increase your Brand Exposure with Additional Sponsorship Opportunities:
*All opportunities are exclusive 
Must be an event sponsor to take advantage of these additional opportunities. 
Wifi Sponsorship: $5,000
Branded WiFi access. All participants are expected to use on-site WiFi, crucial to the attendee experience. Sponsorship includes branded WiFi access throughout the conference meeting spaces. During badge pickup, each attendee receives a branded information card containing WiFi access details.
Happy Hour Sponsorship: $5,000
Opportunity to welcome guests to the cocktail reception taking place immediately after the final session on the first day.
Lunch Sponsorship: $3,500
Speaking opportunity and prominent signage at lunch.
Breakfast Sponsorship: $2,500
Speaking opportunity and prominent signage at breakfast.
Lead Gen Sponsorship (Pre-Event or Post-Event): $2,500
Opportunity to produce and deliver your expert content (at our tier 1 lead gen level) to Nonprofit Legal, Finance, and Grants Conference attendees the month before the event takes place (see page 3 of media kit).
Questions? Email events@associationtrends.com